new jewellery and paintings
own jewellery you see here and become a collector
Cross Pendant, Ring, and Earrings Set
One of a Kind Cross Pendant, Rings, Earrings Sets with Variety of Gemstones
Cross Pendant #2721
ebony wood, sterilng silver and 14 karat gold, amethyst
Cross Pendant #2731
ebony wood, sterilng silver and 14 karat gold, garnet, sapphire
Cross Pendant #2741
ebony wood, sterilng silver and 14 karat gold, garnet, citrine, sapphire
Cross Pendant #3141
ebony wood, sterilng silver and 14 karat gold, amethyst
Cross Pendant #2012
multi color gold, yellow gold, pink gold, white gold, pink tourmaline, rubies
Gregory Pyra Piro Handmade Cross Pendant #9837
original handmade in ebony wood, sterling silver, 18 karat gold, peridot, opal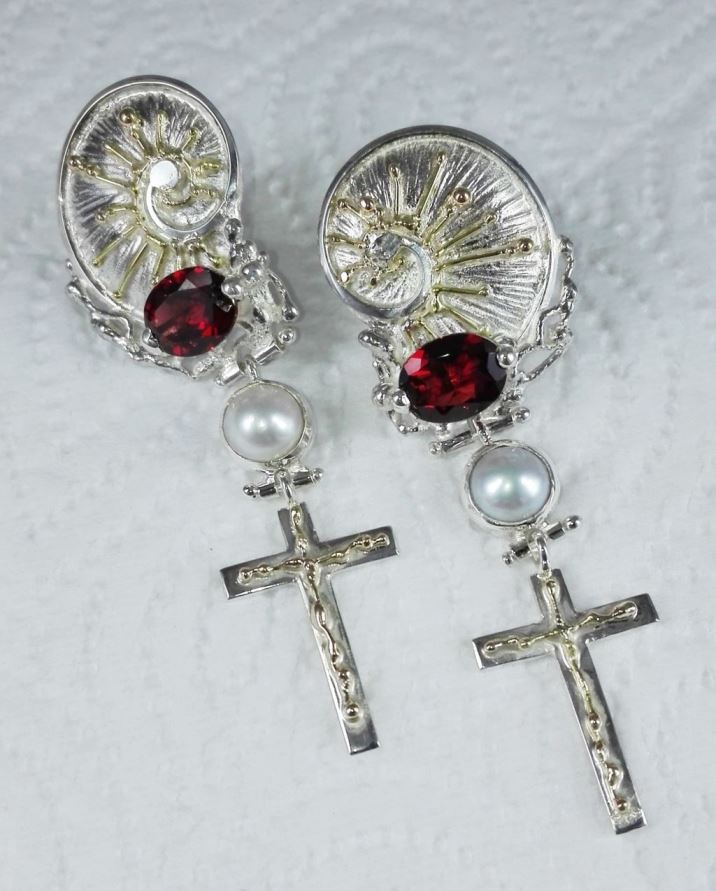 Earrings #4386
sterling silver, gold, garnet, pearls
original handmade, one of a kind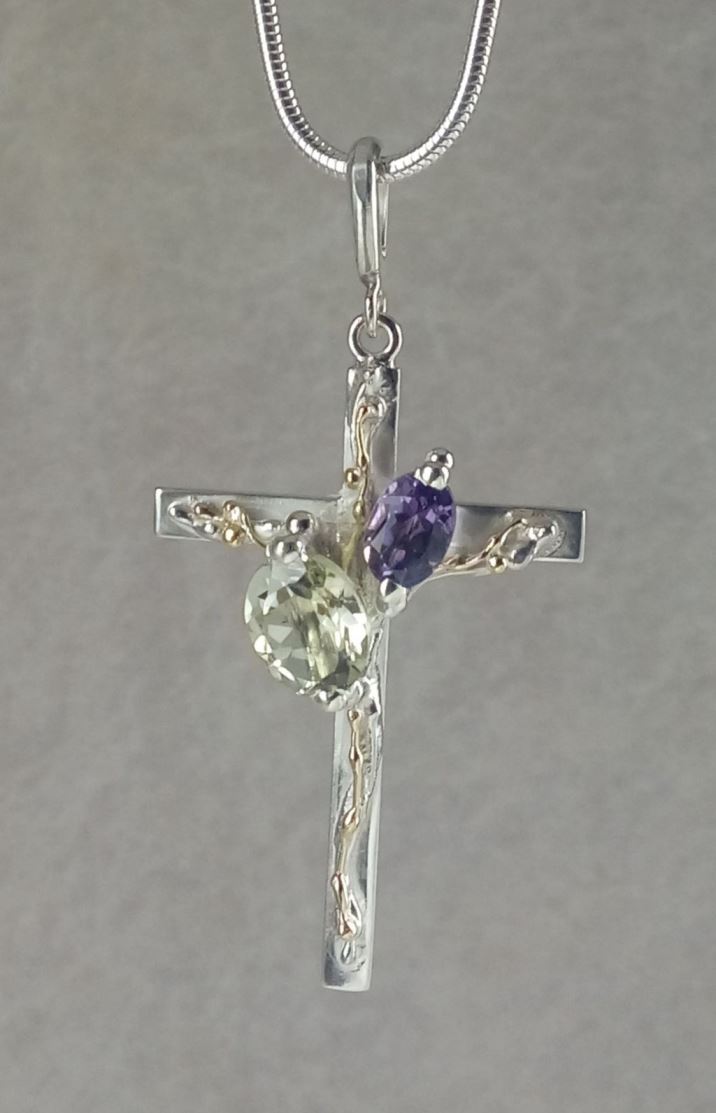 Cross Pendant #6392
sterling silver, gold, amethyst, prasiolite
original handmade, one of a kind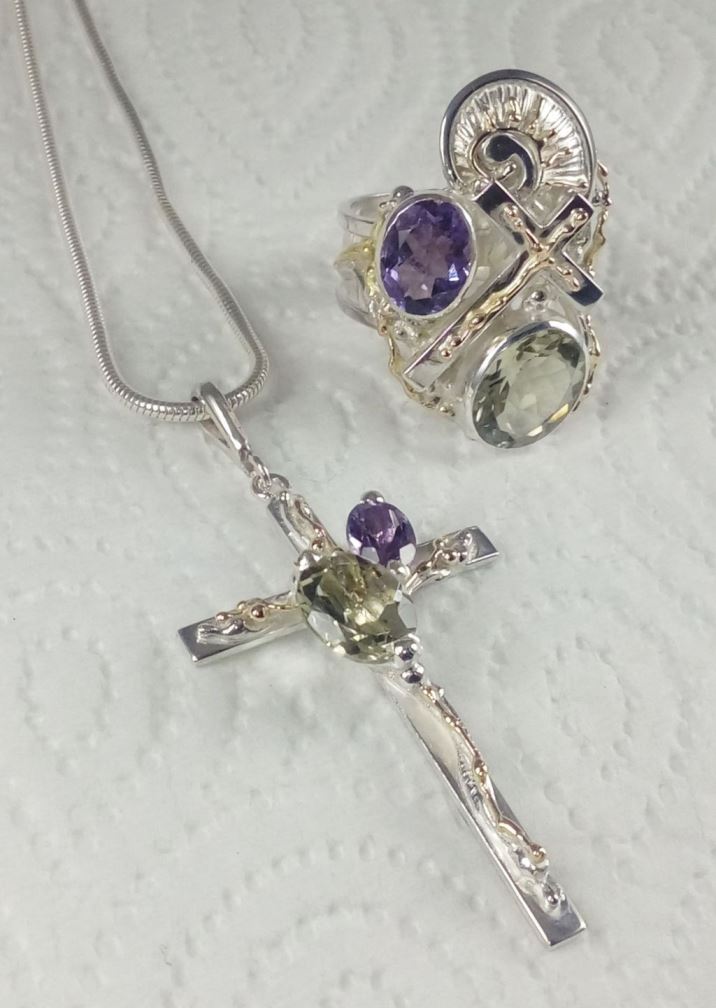 Cross Pendant #6392 and Cross Ring #6391
sterling silver, gold, amethyst, prasiolite
original handmade, one of a kind
Gregory Pyra Piro Handmade Cross Pendant #9093
original handmade in sterling silver with solid 14 karat gold, pink tourmaline
Gregory Pyra Piro Handmade Cross Pendant #3141
original handmade in ebony wood, sterilng silver and 14 karat gold, amethyst
Gregory Pyra Piro Handmade Cross Pendant #4230
original handmade in sterling silver and 18 karat gold,ebony, green tourmaline, opal
Gregory Pyra Piro Handmade Cross Pendant #8395
original handmade in ebony wood, sterling silver, 18 karat gold, garnet, opal
Gregory Pyra Piro Handmade Cross Pendant #5832
original handmade in ebony wood, sterling silver, 18 karat gold, amethyst, opal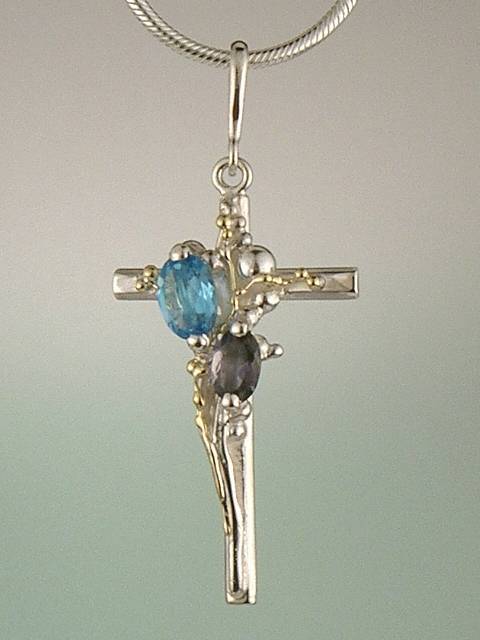 Gregory Pyra Piro Handmade Cross Pendant #6452
original handmade in sterling silver with solid 14 karat gold, iolite, blue topaz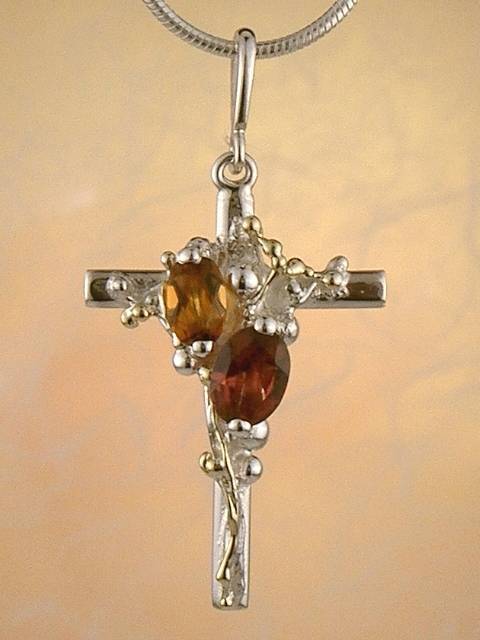 Gregory Pyra Piro Handmade Cross Pendant #8562
original handmade in sterling silver with solid 14 karat gold, garnet, citrine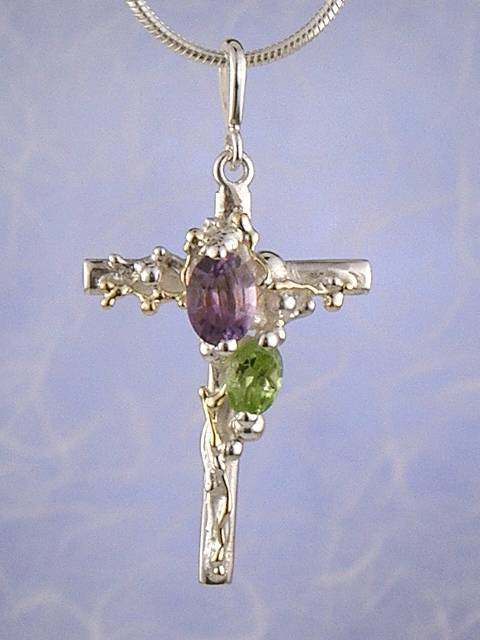 Gregory Pyra Piro Handmade Cross Pendant #3009
original handmade in sterling silver with solid 14 karat gold, peridot, amethyst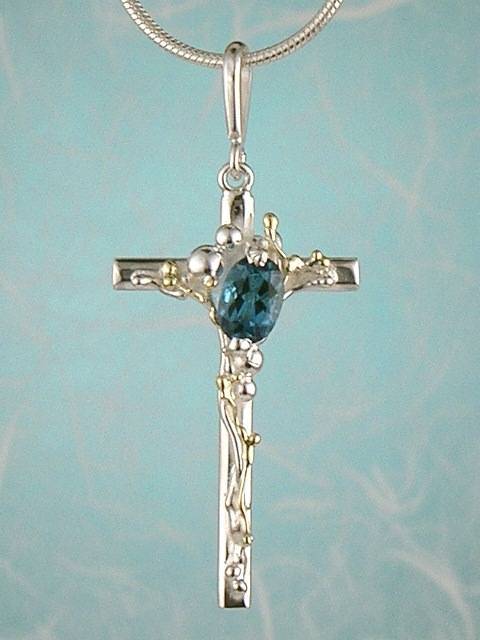 Gregory Pyra Piro Handmade Cross Pendant #8453
original handmade in sterling silver with solid 14 karat gold, blue topaz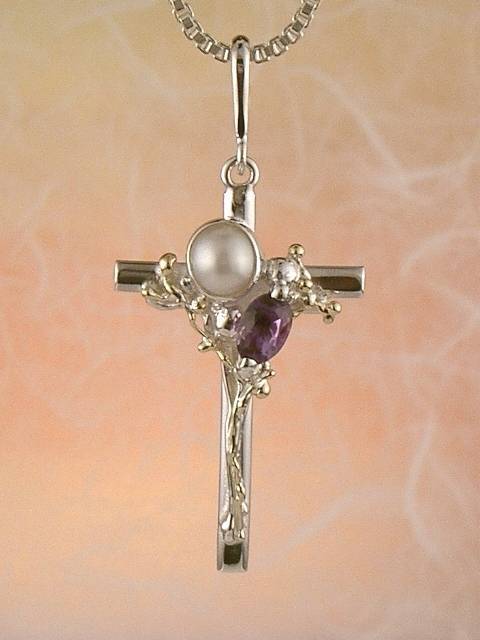 Gregory Pyra Piro Handmade Cross Pendant #2693
original handmade in sterling silver with solid 14 karat gold, amethyst, pearl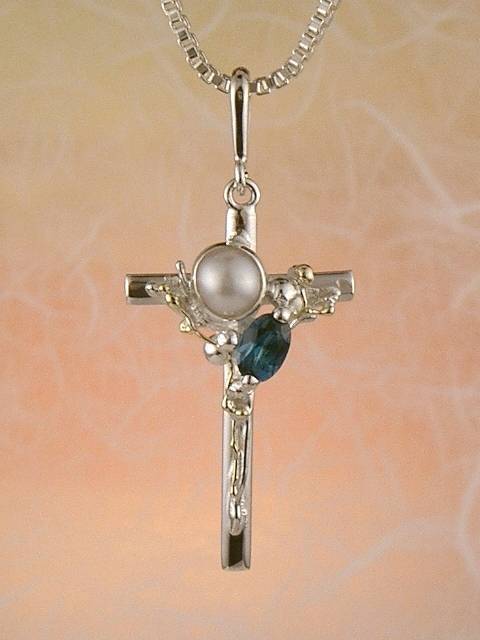 Gregory Pyra Piro Handmade Cross Pendant #4049
original handmade in sterling silver with solid 14 karat gold, blue topaz, pearl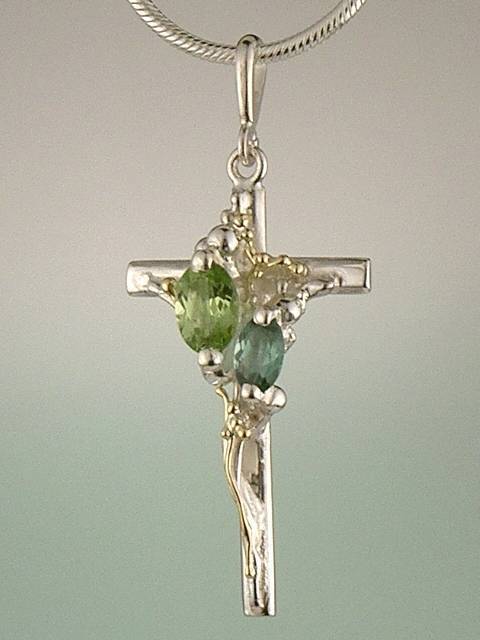 Gregory Pyra Piro Handmade Cross Pendant #9438
original handmade in sterling silver with solid 14 karat gold, peridot, tourmaline
back to top
----- Our Links -----
If you manage a website and would like to exchange links with us here is our html code
<a href="http://www.designerartjewellery.com/crosspendant.htm > Designer Jewelry Artist Gregory Pyra Piro Cross Pendants </a> - Original Handwork Handmade Cross Pendants in Sterling Silver and Gold with Precious gemstones.
Only Religious Jewelry - Men, Women & Children's - Religious Jewelry for Men, Women, and children in gold, silver and stainless steel - Free Shipping & 30 Return
Lord's Art - We offer a variety of high quality Christian fine art, gifts, jewelry and apparel at great prices. We have something for every taste. Artists include Jason Jenicke, Nathan Greene, Ron Dicianni, Danny Hahlbohm, Steven Sawyer, David Bowman and others.
Copyright © designerartjewellery.com
All Rights Reserved
Click Here to Reset This Page
Click Here to Reset This Page