how to order
new jewellery and paintings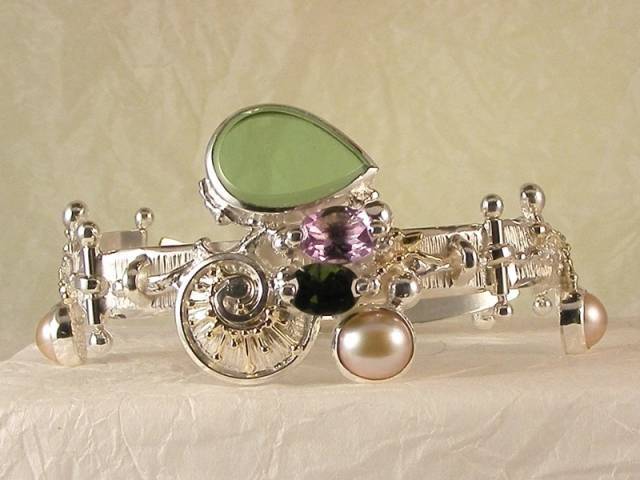 Bracelet 4832
original handmade in sterling silver with solid 14 karat gold, amethyst, green tourmaline, green glass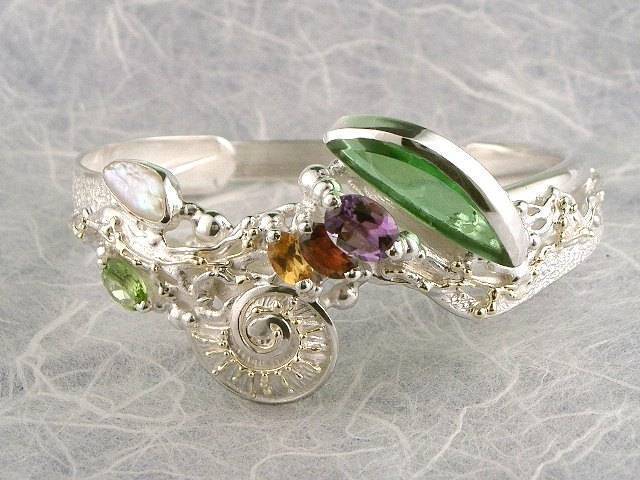 Bracelet 2060
original handmade in sterling silver with solid 14 karat gold, peridot, amethyst, citrine, garnet, pearl, glass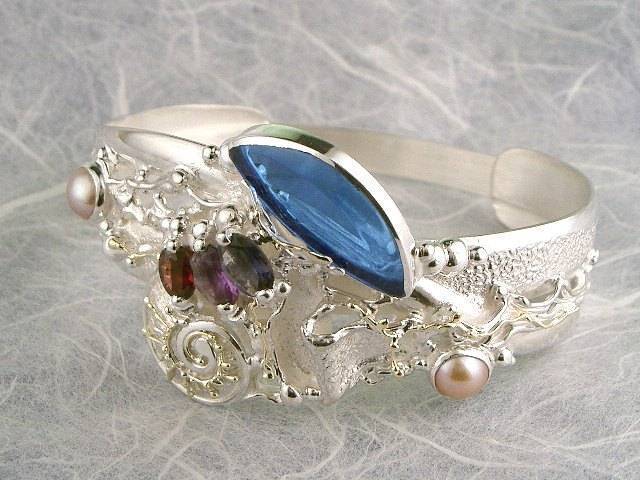 Bracelet #2080
original handmade in sterling silver with solid 14 karat gold, iolite, amethyst, blue glass, pearls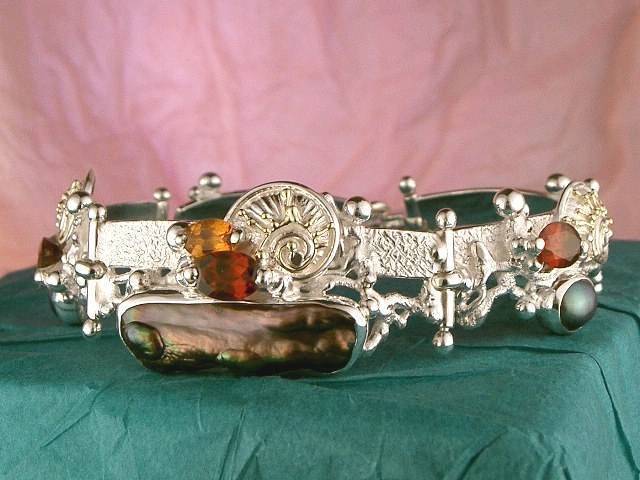 Bracelet #1040
original handmade in sterling silver with solid 14 karat gold, citrine, garnet, biwa pearl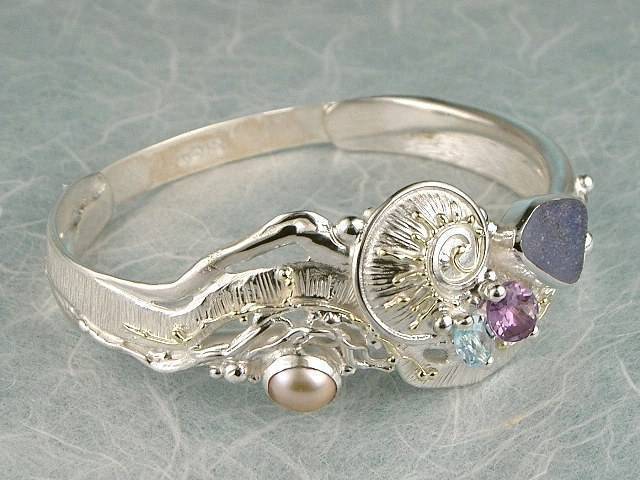 Bracelet #9535
original handmade in sterling silver with solid 14 karat gold, amethyst, blue topaz, drusy, pearl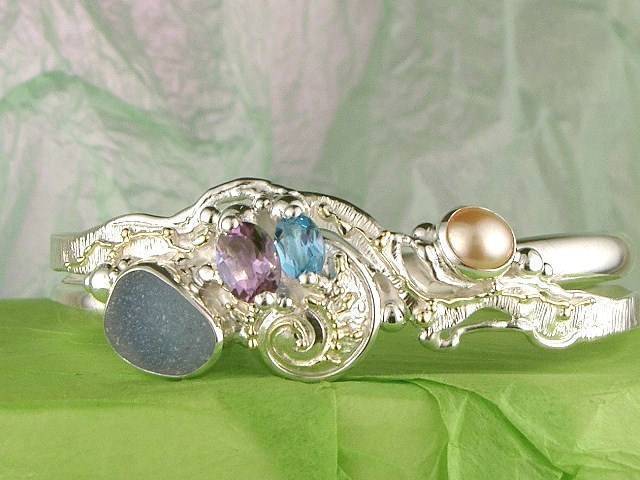 Bracelet #2843
original handmade in sterling silver with solid 14 karat gold, amethyst, blue topaz, drusy, pearl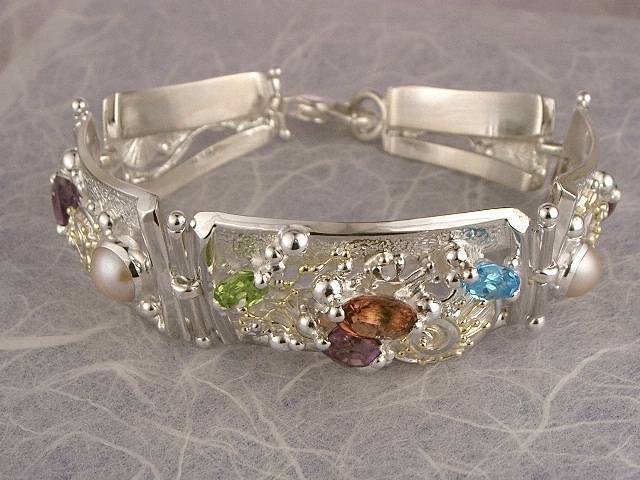 Bracelet #3510
original handmade in sterling silver with solid 14 karat gold, amethyst, blue topaz, tourmaline, peridot, pearl
One of a Kind Original Handmade Gregory Pyra Piro Bracelet #3492
original handmade in sterling silver with solid 14 karat gold, amethyst, peridot, pearl, drusy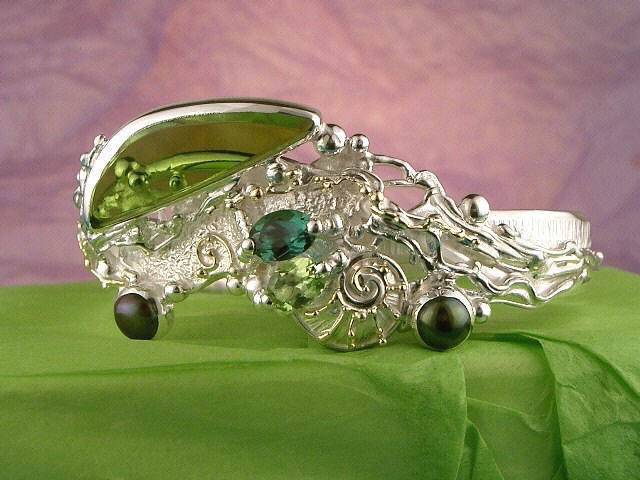 One of a Kind Original Handmade Gregory Pyra Piro Bracelet #6050
original handmade in sterling silver with solid 14 karat gold, green tourmaline, peridot, pearls, glass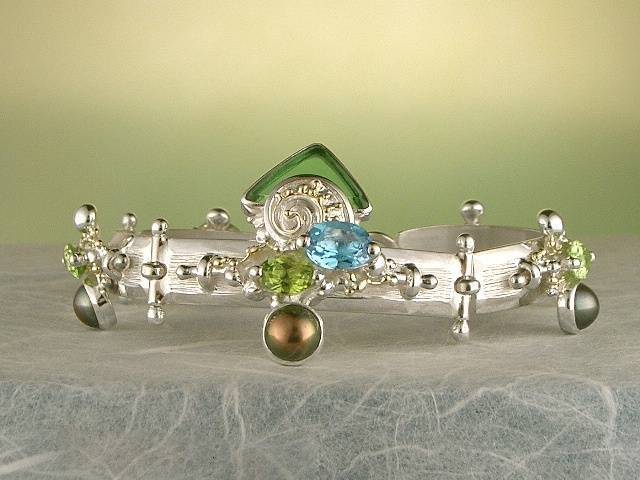 One of a Kind Original Handmade Gregory Pyra Piro Bracelet #2940
original handmade in sterling silver with solid 14 karat gold, peridot, blue topaz, pearls, glass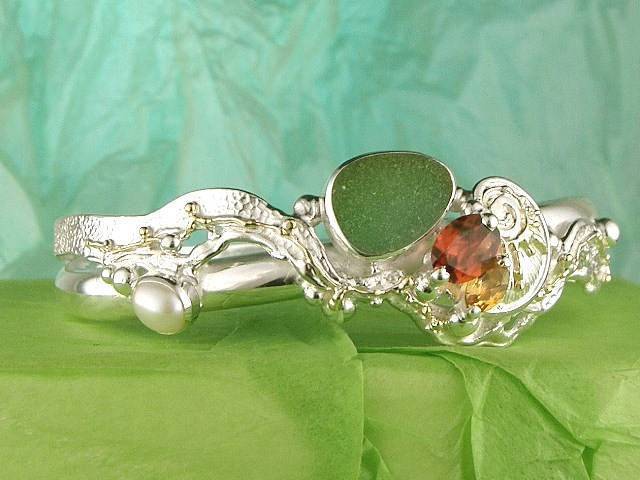 One of a Kind Original Handmade Gregory Pyra Piro Bracelet #3846
original handmade in sterling silver with solid 14 karat gold, citrine, garnet, drusy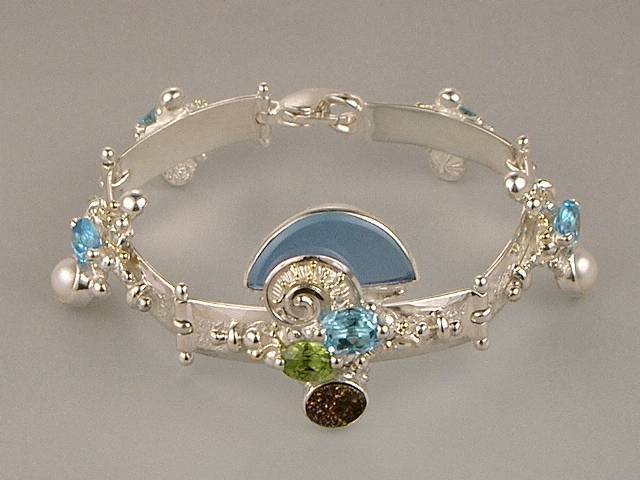 One of a Kind Original Handmade Gregory Pyra Piro Bracelet #8040
original handmade in sterling silver with solid 14 karat gold, peridot, blue topaz, pearls, drusy, glass
One of a Kind Original Handmade Gregory Pyra Piro Bracelet #8032
original handmade in sterling silver with solid 14 karat gold, citrine, garnet, drusy, glass, pearls
One of a Kind Original Handmade Gregory Pyra Piro Bracelet #3982
original handmade in sterling silver with solid 14 karat gold, peridot, amethyst, drusy, glass
back to top
----- Our Links -----
If you manage a website and would like to exchange links with us here is our html code
<a href="http://www.designerartjewellery.com/bracelets.htm > Designer Jewelry Artist Gregory Pyra Piro </a> - Original Jewelry Artist Piro Handmade Bracelets in Sterling Silver and Gold with Gemstones.

Eastwest Crafts - Origami crafts, crochet bracelet and necklace, shell crafts, personalized baby gifts and more
Wholesale Fashion Jewelry From Bo Fashion Import - Family owned wholesale fashion jewelry from bo fashion import wholesales fashion bracelets and necklaces. We are a major fashion jewelry distributor in Florida.
MY CUFF BRACELETS - Your Cuff Bracelet Boutique - MY CUFF BRACELETS is the hottest new Jewelry shop for Unique and Exquisite Cuff Bracelets in sterling silver, gold and stunning handcrafted leather styles. New trendy, sporty and the classic styles that are simple and elegant! Make your statement with a My Cuff Bracelets today!
Copyright © designerartjewellery.com
All Rights Reserved
Click Here to Reset This Page
Click Here to Reset This Page