new jewellery and paintings
own jewellery you see here and become a collector
Gregory Pyra Piro One of a Kind Band Ring #5100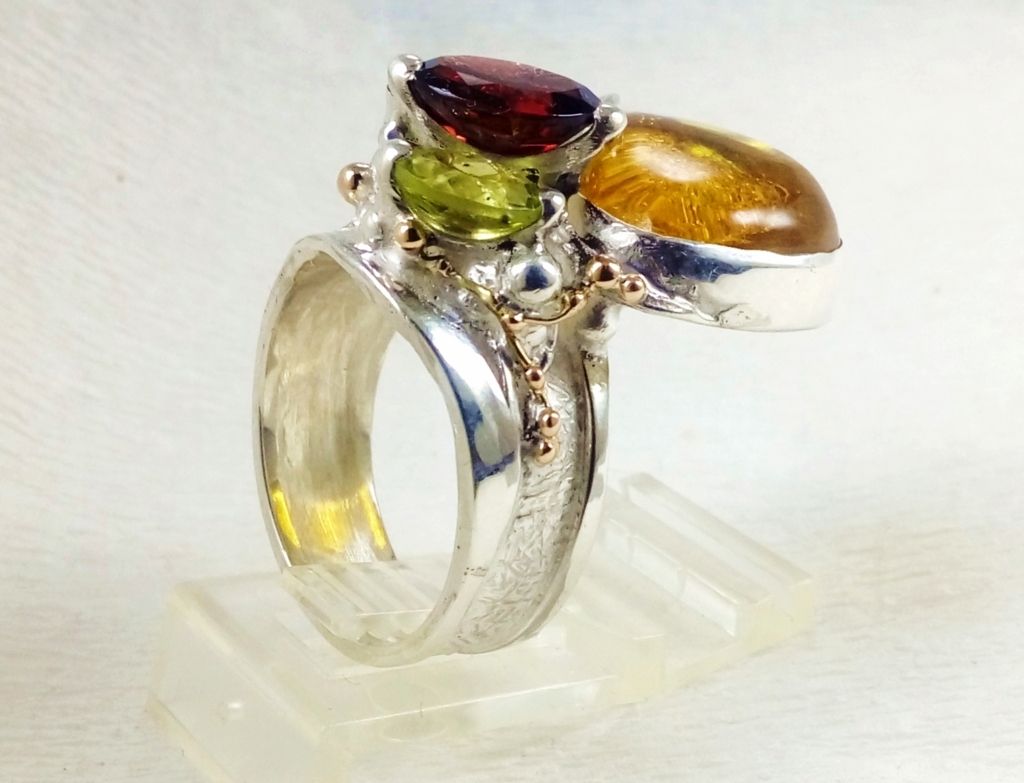 Gregory Pyra Piro One of a Kind Band Ring #5100
Gregory Pyra Piro One of a Kind Band Ring #5100
original handcrafted in sterling silver with solid 14 karat gold, garnet, peridot, amber
Gregory Pyra Piro One of a Kind Band Ring #6271
original handcrafted in sterling silver with solid 14 karat gold, garnet, moonstone, pearl
Gregory Pyra Piro One of a Kind Band Ring #3824
original handcrafted in sterling silver with solid 14 karat gold, blue topaz, sapphires, diamond
Gregory Pyra Piro One of a Kind Band Ring #5240
original handcrafted in sterling silver with solid 14 karat gold, amethyst, peridot, citrine, ammonite, pearl
Gregory Pyra Piro One of a Kind Band Ring #7482
original handcrafted in sterling silver with solid 14 karat gold, citrine, garnet, pearl
Gregory Pyra Piro One of a Kind Band Ring #2050
Gregory Pyra Piro One of a Kind Band Ring #2050
original handmade in sterling silver with solid 14 karat gold, pink tourmaline, garnet, amethyst blue topaz, pearls
Gregory Pyra Piro One of a Kind Band Ring #9435
Gregory Pyra Piro One of a Kind Band Ring #9435
original handmade in sterling silver with solid 14 karat gold, green tourmaline, garnet, citrine, pearls
Gregory Pyra Piro One of a Kind Band Ring #2943
original handmade in sterling silver with solid 14 karat gold, amethyst, peridot, drusy
Gregory Pyra Piro One of a Kind Band Ring #3627
original handmade in sterling silver with solid 14 karat gold, citrine, garnet, pearls
Gregory Pyra Piro One of a Kind Band Ring #1441
original handmade in sterling silver and 14 karat gold,, green tourmaline, peridot, blue topaz, pearls
Gregory Pyra Piro One of a Kind Band Ring #8442
original handmade in sterling silver with solid 14 karat gold, amethysts, pearl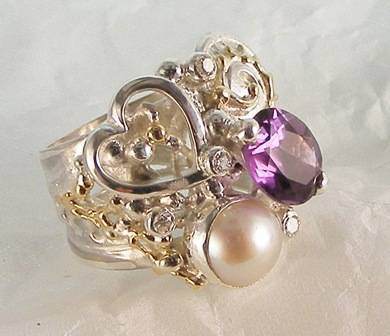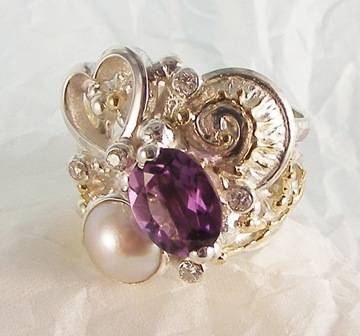 Gregory Pyra Piro One of a Kind Band Ring
original handmade in sterling silver with solid 14 karat gold, amethyst, diamonds, pearl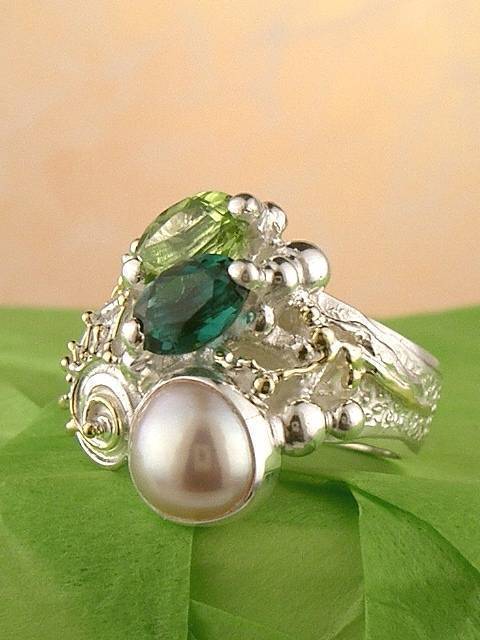 Gregory Pyra Piro One of a Kind Band Ring #1438
original handmade in sterling silver with solid 14 karat gold, green tourmaline, peridot, pearl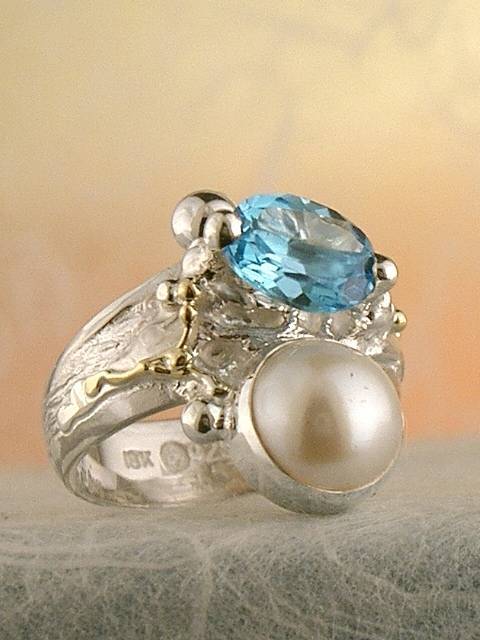 Gregory Pyra Piro One of a Kind Band Ring #6432
original handmade in sterling silver with solid 14 karat gold, blue topaz, pearl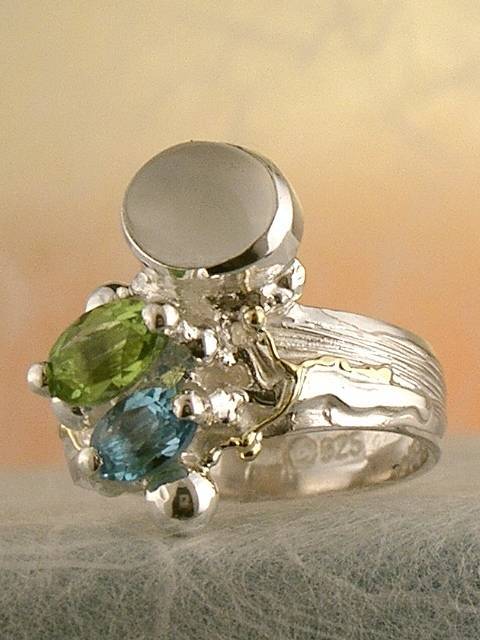 Gregory Pyra Piro One of a Kind Band Ring #3274
original handmade in sterling silver with solid 14 karat gold, moonstone, peridot, blue topaz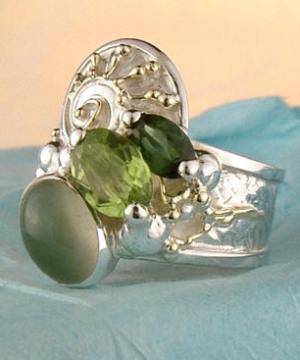 Gregory Pyra Piro One of a Kind Band Ring #3215
original handmade in sterling silver with solid 14 karat gold, peridot, green tourmaline, moonstone
back to top
Related Links
If you manage a website and would like to exchange links with us here is our html code
<a href="http://www.designerartjewellery.com/bandrings.htm</a> Designer Jewelry Artist Gregory Pyra Piro </a> - Original Jewelry Artist Piro Handmade Rings.
Engagement rings Singapore - Les Precieux offers high quality engagement rings in Singapore, top engagement ring Singapore, engagement rings in Singapore with latest variety
Anniversary Rings Boca Raton - Established in 1993 Provident Jewelry is one of the leading suppliers of jewelries and watches in United States. Located in West Palm Beach Florida, Provident Jewelry offers a wide collection of gemstones, antique earrings, diamonds, necklaces, pendants and anniversary rings in Boca Recon, West Palm Beach, Jupiter, Naples and Fort Myers.
Rings 4 Mothers - Create your own custom ring for a mother or loved one. Birthstone rings made with precious gemstones and pure 10k & 18k Gold.
Silver Rings Wholesale - Fancy Silver, the Silver Jewelry Wholesaler, is located in the world-renowned Miami Jewelry Wholesale District and specializes in wholesale CZ jewelry. Their premium designs are what people want at the price most people can afford.
Diamond Rings - Shop online for diamond rings at Walker and Hall. They are one of the leading and established jewellers in the New Zealand. Their product line covers rings, earrings, bracelet, stud and much more.
Sterling Silver Rings : Sterling Silver Rings.com.au offers a stunning range of Sterling Silver Rings, Gemstone Rings and Silver Rings and all at very affordable prices backed with excellent service.
Copyright © designerartjewellery.com
All Rights Reserved
Click Here to Reset This Page
Click Here to Reset This Page