How to Order?
Click Here
Click Here For New Work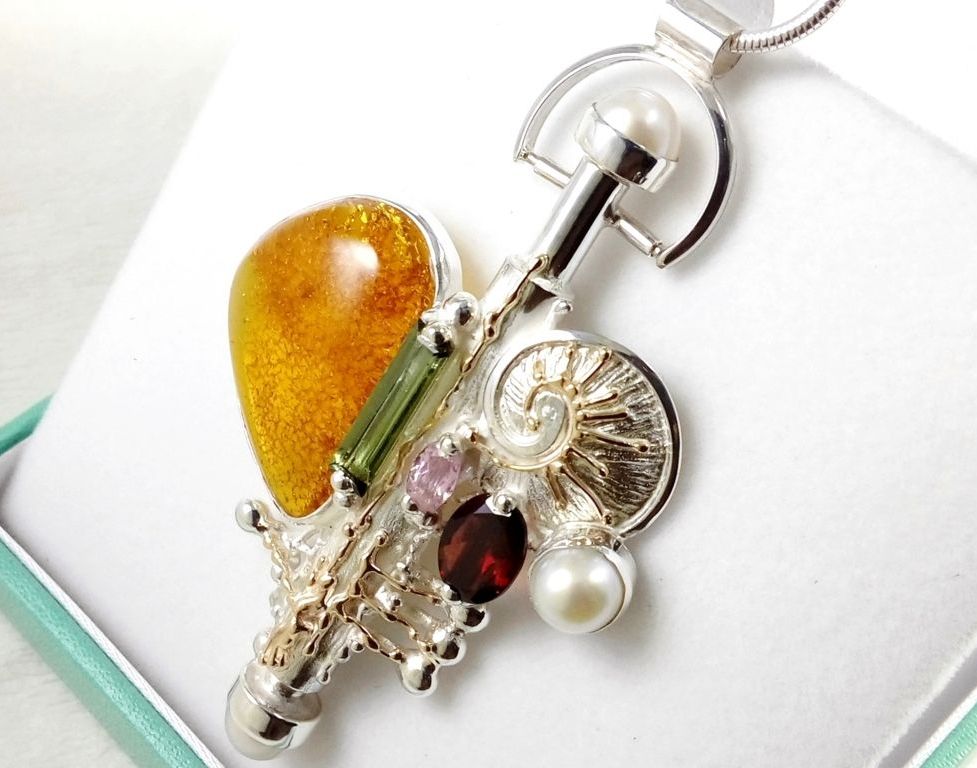 Close x
Piro Perfume Bottle Pendant Collectible #365429
Piro Perfume Bottle Pendant Collectible #365429
the actual piece offered is in this video, only one is available, click the video to play
Piro Perfume Bottle Pendant Collectible #365429
original handmade in sterling silver with solid 14 karat gold, amber, green tourmaline, pink tourmaline, garnet, pearls
Piro Perfume Bottle Pendant #9834
original handmade in sterling silver with solid 14 karat gold, baguette cut green tourmaline, emerald cut green tourmaline, oval cut citrine, oval cut amethyst, pearls
Piro Perfume Bottle Pendant #8382
original handmade in sterling silver with solid 14 karat gold, peridot, citrine, amethyst, iolite, pearls
Piro Perfume Bottle Pendant #7490
original handmade in sterling silver with solid 14 karat gold, amethyst, blue topaz, pearls
Piro Perfume Bottle Pendant #9457
original handmade in sterling silver with solid 14 karat gold, citrine, garnet, pearls
Piro Perfume Bottle Pendant #6473
original handmade in sterling silver with solid 14 karat gold, peridot, citrine, pearls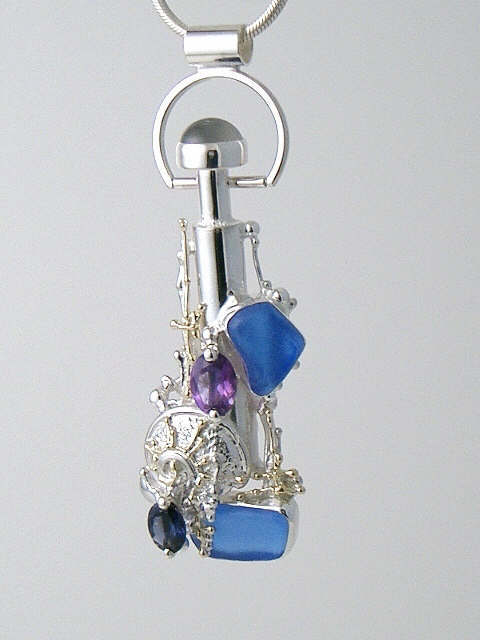 Piro Perfume Bottle Pendant #1690
original handmade in sterling silver with solid 14 karat gold, iolite, amethyst, moonstone, sea glass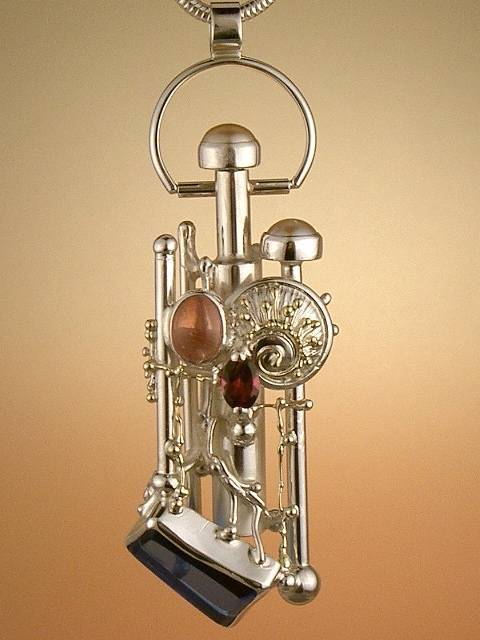 Piro Perfume Bottle Pendant #2647
original handmade in sterling silver with solid 14 karat gold, garnet, tourmaline, pearl, glass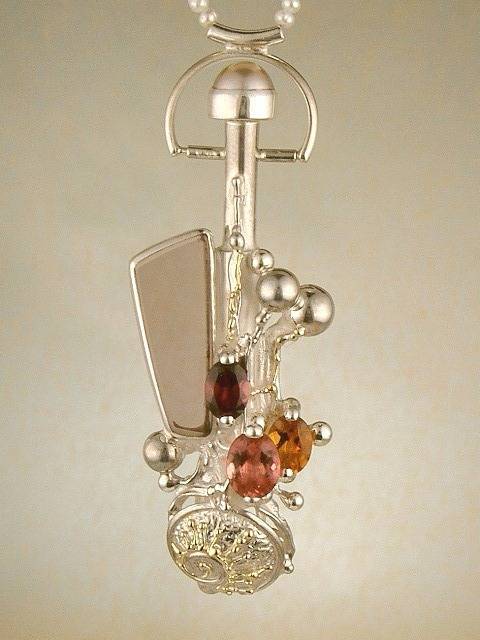 Piro Perfume Bottle Pendant #1800
original handmade in sterling silver with solid 14 karat gold, tourmaline, garnet, citrine, pearl, glass
Piro Perfume Bottle Pendant #8930
original handmade in sterling silver with solid 14 karat gold, pink tourmaline cabochon, facet cut garnet, facet cut rhodolite, pearls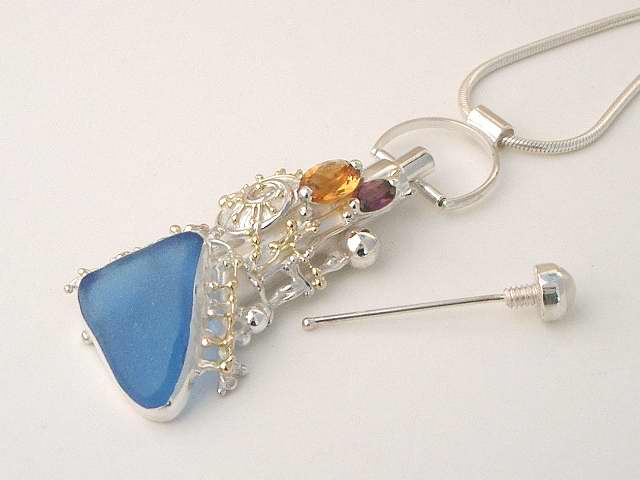 Piro Perfume Bottle Pendant #8365
original handmade in sterling silver with solid 14 karat gold, garnet, citrine, sea glass, pearl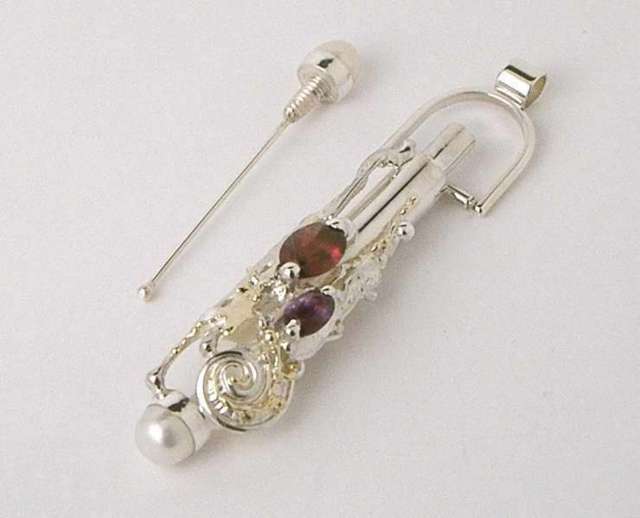 Piro Perfume Bottle Pendant #5309
original handmade in sterling silver with solid 14 karat gold, garnet, amethyst, pearl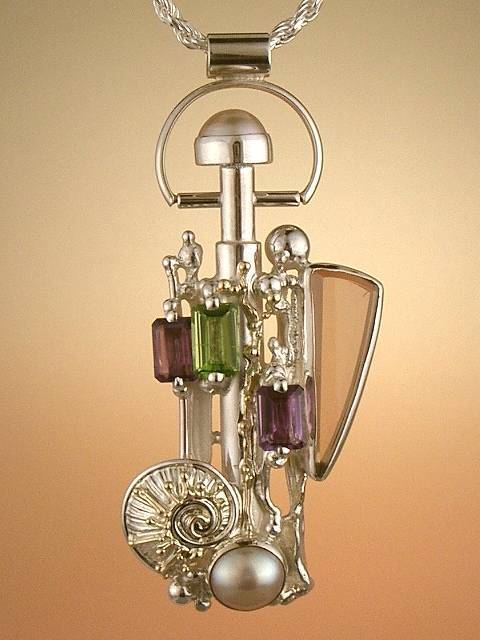 Piro Perfume Bottle Pendant #1530
original handmade in sterling silver with solid 14 karat gold, amethyst, peridot, garnet, pearls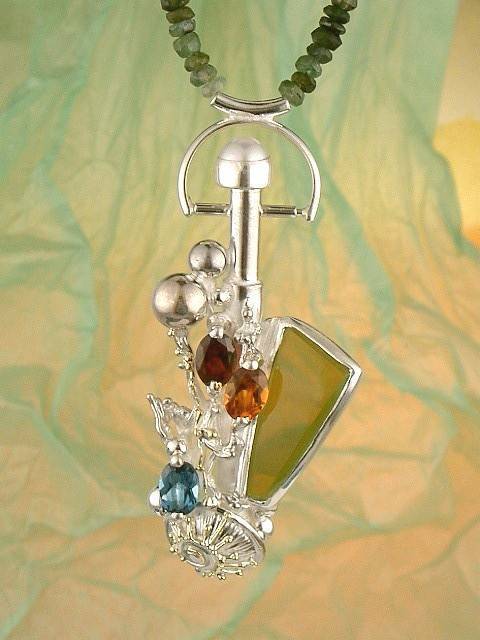 Necklace Perfume Bottle #4924
original handmade in sterling silver with solid 14 karat gold, tourmaline, citrine, blue topaz, garnet, glass
back to top
----- Our Links -----
If you manage a website and would like to exchange links with us here is our html code
<a href="http://www.designerartjewellery.com/perfumebottles.htm> Designer Jewelry Artist Gregory Pyra Piro Perfume Bottles, Perfume Bottle Pendants </a> - Original handmade, artisan handcrafted perfume bottles, perfume bottle pendants in sterling silver with accents of gold with natural gemstones.
Damosels Vintage & Antique - We offer a collection that includes vintage perfume and cologne, ephemera, vintage clothing, collectibles, antique and collectible books, and more.
The Sparkle Addict - We are an online store that offers a wide variety of rhinestone, glitter, crystal & jeweled products to meet every woman's need for glitz & glamour! We sell handbags, accessories, jewelry, hand-painted wine glasses, bottle stoppers, flasks & more!
Gooddealbeauty - Good deal beauty: discounted high end skin care: Natura Bisse Tensolift, la Mer, sisley, la Prairie Gold, Chantecaille, Chanel Sublimage, cosmetics: Dior, Bobbi Brown, perfumes: Hermessence, Jo Malone, plus Ojon, Fekkai & more hair products, gift sets +
Sagebrush Crafts - Handmade candles, natural soap and skin care from eastern Oregon.
Naturalcosmetics4u.co.uk - Natural cosmetics for natural beauty. All cosmetics from top brand in beauty industry which use natural ingredients to create their products.
Gift Ideas - Interesting gift ideas for men and women at Trendisle.com ? an online cosmetic and perfume shop.
MY FRAGRANT HOME - My Fragrant Home - Shop for Luxury Candles & Essential Oil Products for Your Home. My Fragrant Home sells a luxury line of Scented Soy Candles where Quality is Paramount. Fragrant Soy Candles, Unique & Exquisite Fragrances, Premium Ingredients, Healthy Candles, Handcrafted Quality, Stylish Presentation with Great Value.
HarmonyBall.net.au has over 140 Harmony Ball - styles in stock including Harmony Ball Pendant, Harmony Ball Necklace, designs and is the premier site on the internet for Harmony Balls, at the best prices.
Copyright © designerartjewellery.com
All Rights Reserved
Click Here to Reset This Page
Click Here to Reset This Page